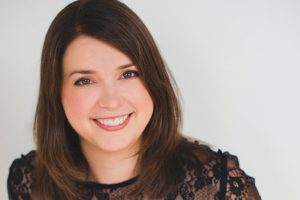 Lauren Cracower, one half of the Suite 203 duo, is no stranger to fashion public relations Montreal style. With over 15 years experience in marketing, PR and content development, Lauren knew that one day she would open her own agency. She was a media-maven in-the-making from the moment she launched and promoted her very first Bessey's drink stand at the young age of five. With a Bachelors degree in Commerce from McGill, and a certificate in Marketing and Advertising from NYC's Fashion Institute of Technology plus experience in both corporate and agency settings, Lauren was well prepared to hit the ground running with Suite 203.
When did you know that know that PR and Marketing was your true calling?
In 2002, I interned at the Kenneth Cole offices in New York City. I had the chance to help coordinate the designer's show at NYC Fashion week. I had no words for this experience. It was everything I had ever imagined fashion public relations could be. Planning was all about the details and making sure every box was checked off but once the show began it culminated to an inspiring presentation. At that point I realized that I loved every part of the experience from the strategy to organization to execution.
What was your most star struck career moment?
While working at Tommy Hilfiger Canada I organized a media event for the release of Andy Summer's photography book entitled I'll Be Watching You: Inside The Police. While working the check-in table, The Police's drummer Stewart Copeland entered the event and I froze up and asked him his name to cross off the RSVP list. With major media from throughout Toronto, including ETalk and ET Canada, I got caught up in the excitement of it all, especially working with the members of a world-renown band.
What's the inspirational quote you live by?
Everything happens for a reason. I believe that being in the right place at the right time is essential. Something bad may happen but without it, the good would never come.
How did you make the decision to start Suite 203?
Dayna came up with the original concept. I was hesitant at first, mostly due to the risk factor, but knew that it was now or never. I had studied entrepreneurship (and marketing) at McGill University so I knew it was part of my plan. I just didn't know when or where it would happen. That's what best friends are for, I guess.
What character traits make you great at what you do?
I'd like to think that I have a great eye for detail. I absolutely adore the brainstorming process, which acts as my creative outlet. I'm also used to doing many things at once making me a multi-tasker to the max. And lastly, I'm always eager to please – I definitely live by the motto "the customer is always right."
What causes do you hold close to your heart?
Ever since I became a mom, children's organizations have always been near and dear to my heart. While working as the Marketing Manager at FoodFun, a children's company that promoted healthy eating habits through games, Jamie Oliver's Food Revolution Day became a main focus of both my work and personal life. I soon became a Montreal ambassador for the organization, which promotes eating homemade food that is cooked as a family. Ever year I continue to create Montreal-based events and each time, it's thrilling to get a social media shout out from Jamie!
If you could live anywhere in the world where would it be?
New York City. Without a doubt.
What's your ultimate travel destination?
Croatia. It's been on my list ever since my husband and I took our honeymoon in Thailand in 2005. I'll make it there one day…
What's your happy place?
The farmers' market in Stowe, Vermont. There is nothing quite like a Sunday afternoon in the country eating farm-to-table Woodbelly Pizza and dancing with my kids to music from the Eames Brothers. Simple pleasures. I promise I'm not a hippy

Learn more about Suite 203's other co-founder: Dayna Lapkovsky
Instagram Feeds
Search our site