Suite 203 Communications is a Montreal-based boutique marketing communications agency. We specialize in strategic content, social media and Montreal public relations for lifestyle brands.
Our dynamic team brings over 24 years of expertise to the Suite with a proven track record working with retailers and consumer brands. We are passionate about our areas of focus: fashion, beauty, food, family, wellness and home.
Our experiences as in-house marketing leads, Montreal public relations professionals and agency account executives have given us rare insight into the demands, challenges and management skills required to execute, beyond expectations, marketing communications programs.
Buzz-worthy public relations to get brands noticed
Suite 203 Communication offers modern public relations for innovative brands. We work with traditional and new media to put brands in the spotlight and get both the media and end-users talking. From targeted campaigns, locally in Montreal, nationally or internationally, our customized PR strategies are designed to maximize exposure while enhancing a brand's corporate values and identity. Suite 203 public relations campaigns target your brand's best ambassadors and storytellers.
Suite 203 Communications' public relations approach encompasses: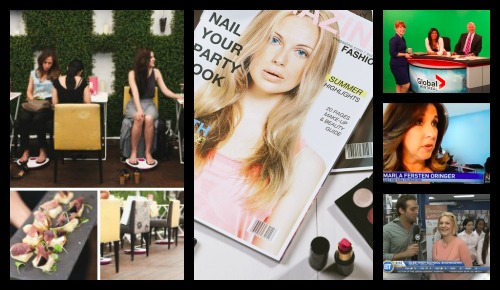 Media relations
Blogger outreach
Influencer/celebrity outreach
Brand ambassador programs
Product placement
Special event management
Photoshoots and lookbooks
Brand partnerships and cross promotions
Sponsorships
Corporate citizenship campaigns
Social media product placement
Product trial campaigns
Experiential marketing campaigns
Public relations is part of a comprehensive and integrated marketing action plan. See how strategic content marketing and social media can take your marketing program to the next level.