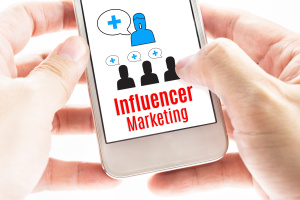 A few weeks ago, Suite 203 was honoured to present a workshop on "How to Market Content Like A Pro" from a public relations perspective, specifically regarding media and influencer outreach campaigns. We, along with three other marketing industry experts, engaged with about 40 marketers and entrepreneurs at the event, hosted by the Jewish Chamber of Commerce in Montreal.
Here are some of the key points we covered, based on the questions we received from the audience:
What is earned content?
Earned content or media is publicity generated via a 3rd party. It is based on sharing information and includes reviews, social media mentions and interactions, and published mentions in other formats like print or broadcast. It is an integral part of today's marketing mix, along with paid content (like advertising) and owned content (self-generated content like a blog or social media posts). Take note, the lines between earned and paid have become blurry as some media and influencers require payment to report on a brand or company.
Why would a company or brand want to execute a media/influencer campaign?
The wide range of influencers and media options provide a huge opportunity for a brand to get its story told. Brands need to leverage all types of media to get key messages across to targeted, engaged audiences in an authentic way. Benefits include:
Increasing your website's search ranking and credibility on search engines via backlinks (SEO)
Expanding your reach to new audiences and then migrating the followers to your brand
Gaining social media shares, likes and followers
Building your reputation via trusted opinion leaders
Driving traffic online or to a store front
And… influencing sales
How do you choose which influencers to target?
There are hundreds of influencers in every industry. They include the traditional media (broadcasters and journalists) plus bloggers, experts, celebrities and people who have a large social media following. But, they do not all offer the same value to a brand. Here's what we at Suite 203 evaluate when matching an influencer with a client:
We executed an influencer campaign, now what?
Once you have earned some content, you need to use it to your best advantage. Recycle it, and share it back with your audiences in the form of a blog entry, social media post, video, testimonial or newsletter. And don't forget to always tag and thank the influencer who created it!
Looking to generate some buzz for your brand via a media or influencer outreach campaign? We can match you with the most impactful influencers to get your message across. Get in touch to learn more.
The "How to Market Content Like a Pro" presenters
(Karin Eldor, Dayna Lapkovsky, Sean Surkis, Na'eem Adam)
Instagram Feeds
Search our site