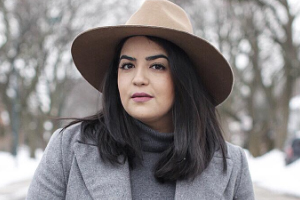 When we first met Katia Hanine, creator of the Lapiz of Luxury lifestyle blog she was a full time biology teacher and a part time blogger. In an incredibly short year and a half she has become one of Montreal's favourite bloggers keeping us in the loop on incredible fashion, beauty must-haves and our city's newest destinations to uncover. We asked Katia about her rise to the top of the blogosphere and about some of her favourite local things:
Q. You have over 15,000 followers on instagram and multiple blog posts per week – you're a very busy woman… How do you unwind?
A. I try to dedicate a day in the week where I need to be off work mode and either spend time with my family and my boyfriend. Also, I always make sure to find some time for myself, moments of relaxation where I can seek inspiration and hit refresh.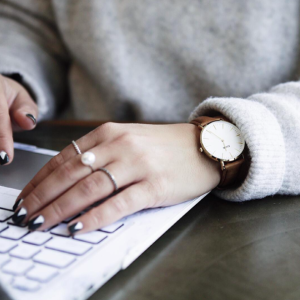 Q. Lapiz of Luxury is all about mixing affordable and high-end fashion/beauty products. What's your #1 tip for achieving the perfect balance?
A. Very simple, to never shop in the same store for your whole outfit and to always be very aware of the sales.
Q. What are your go-to brands for an amazing hi/lo look? Any Montreal born and bred brands on your must-have list?
A. I am the type of girl that will invest in a handbag and key pieces and really search for the extra fashion piece but always at an affordable price. I always mix from Zara, Aritzia, H&M and mostly some online shopping

Q. You say that luxury is confidence. What one item in your wardrobe or beauty bag gives you the ultimate confidence boost?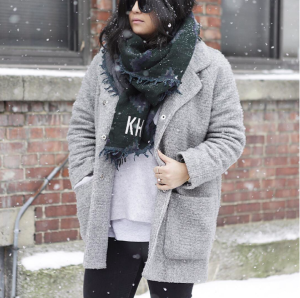 A. It's sounds so silly but mascara and a Caribbean tan! I feel the most confident when I am fresh off of a vacay in the sun. Also, I feel like you don't necessarily need an item to feel confident, you just need to trust your judgment and your taste and just own it. Nobody is dressing your body but yourself, so you need to dress it accordingly and be comfy.
Q. What are your favourite Montreal hangouts and why?
A. I just finished my Masters and I use to always be in the coffee shops studying and writing my memoire. Today, I can finally enjoy a nice cup of coffee without having to be on my laptop and Montreal is all about amazing coffee shops; Café Parvis, Café Paquebot, Café Sfouf, only to name a few. But my favourite thing is to discover new spots with my boyfriend on the weekends and go on little adventures

Instagram Feeds
Search our site