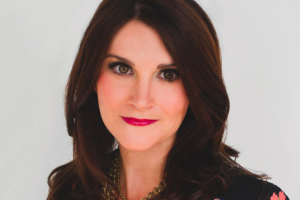 Meet Dayna Lapkovsky, co-founder of Suite 203 Communications. She is a passionate Montreal public relations and marketing strategist, with over 14 years experience in building and safeguarding corporate images. Armed with a BA in Journalism and specialization in Marketing from Concordia University, she has managed marketing and PR departments, as well as projects for an array of lifestyle brands.

What was your first marketing/PR-related experience?
When I was ten, I produced and marketed a community carnival benefitting the Montreal Children's Hospital. I organized games and booths, drew posters and invitations by hand and rallied my neighbors to volunteer at the event. I am proud to say that now, decades later, Suite 203 helps to raise funds through marketing and public relations for the same worthy cause via the "Just for Kids" Foundation.
Is PR all glitz and glamour?
A lot of people think that PR is about going to great parties and hob-knobbing with the city's VIPs. But what they don't realize is the planning, hard work and long hours that go along with orchestrating a flawless media launch or consumer event. But don't get me wrong, there are many glam rewards at the end of the day. While working for Birks, I often got to bedazzle myself in their gorgeous jewels and hit the town (with security in tow).
What was your biggest celebrity PR moment?
While managing the marketing and PR department for luxury brand Aquatalia by Marvin K., newly engaged Kate Middleton wore boots from the collection to a few major events. Although there are a lot of royal rules surrounding promoting products and the Princess, acting quickly and cautiously allowed the brand to maximize the publicity.
What character traits make you great at what you do?
I am a big idea person and I thrive in environments that need me to think on my toes. More so, I am able to make sound decisions in a fast-paced, deadline-driven environment, which is crucial given the crazy, ever-evolving realities of our clients. They depend on me to come up with creative, engaging solutions and sometimes re-develop them instantly when factors change.
How do you do "down-time"?
For me, unwinding equates to floating across the lake on my family's boat, in the Laurentians. Wind in my hair, kids giggling in the background, what could be better? That's my happy place.
What are your words to live by?
"If you change nothing, nothing will change." I believe this to be true in both personal life and in business. I try to challenge our clients (and myself) to go outside of their comfort zone and try something new or different with every project. Don't get stuck doing the same old thing because it is comfortable and you know what to expect. Mixing things up always leads to great learning and success.
Learn more about Suite 203's other co-founder: Lauren Cracower
Instagram Feeds
Search our site