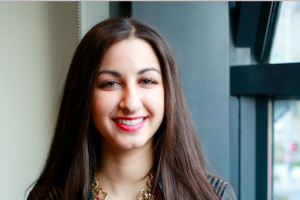 With the flurry of activities that take place at Suite 203, Dayna & Lauren work with dedicated team members to make our PR agency Montreal's finest. Meet Yasmine Gholam, Account Coordinator by day, and Canadanightlife.ca writer by night. We asked her to let everyone in on a few tips and tricks to best navigate social media and the city….




Whose Instagram accounts are you into these days?
It always changes but I tend to follow a lot of local influencers like @samanthaecutler, @cynthia_conciergerie and @caroelie, as well as brands who inspire me when it comes to social media strategy, content and branding. Companies that push the envelope creatively speaking and who have well thought-out ideas always impress me.
What social media tips do you have to share?
Engaging with your followers is key. Listening to what they have to say and taking the time to engage with them is very important because it brings richness to your brand by creating a special connection and it makes them feel like they are a part of what you're doing.
What is the daylong Montreal itinerary you would plan for out-of-town guests?
One day is definitely not enough! I would want them to see Montreal in all of its beauty, so we would hit up the Old Port to enjoy the rustic feel and eat great food (a classic poutine from Joverse) along with a stunning view. After a nice walk near the water and a stop at Place Jacques-Cartier for some entertainment, then downtown would be next. Not only is it perfect for shopping (Bestseller is my favorite new boutique), we also have gorgeous museums like the Musée d'Art Contemporain. Then off to experience the vibrancy of St-Laurent and St-Denis streets. I would end the day on a high note by bringing them to the Mount-Royal observatory that is well loved by tourists as well as locals since it showcases an amazing view of the city with bright lights and breath-taking skylines.
(Photo: Tosh Muniz)
When you're not at work with Suite 203, you can be found….
In a restaurant with friends enjoying delicious food at Kyo Bar or Jatoba or venturing through the vibrant nightlife the city of Montreal has to offer. I also have a couple of favorite spots on the island where I like to unwind and appreciate the nice peaceful view over the water like at the Ile de la Visitation park and Lac aux Castors.
(Photo: Kyo Bar Japonais)
Yasmine's photo: Monique Weston
Instagram Feeds
Search our site